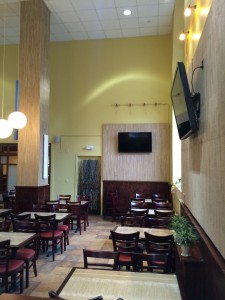 From a new coat of paint to an entirely new layout, remodeling your business can take many forms. What your renovations look like can be entirely up to you and the general contractor you hire. But remodeling not only gives your business a fresh look, but can also help your business out. Whether it's potentially giving your company a new edge on the competition or if it's possibly making your employees happier, here are some of the good aspects of commercial renovation.
A new look can be essential for building or reviving your company's brand. A clean, austere, and understated design may give the impression of no-nonsense professionalism, which can be great for offices in the medical field. Or, a warm, energetic, and aura of childlike wonder may be the perfect fit for an arts and crafts store. Either way, most customers want to work with a business that looks successful, and renovations may be the way to achieve that.
Creating a better environment for employees can be important for any company. Renovations can help with safety by reconfiguring old, out of date technology like electrical outlets or insulations. That way, the employees can be sure they're working in an environment relatively free from danger. Also, potential injuries may be a large and costly expense for your company. New safety regulations can prevent having to pay worker's compensation.
Raising employee's spirits with a new look can be a great reason to remodel. In fact, these renovations can even lead to increased productivity. For instance, by getting rid of cluttered offices, you can open up that space into an open-air office. That way, you may be utilizing the space more efficiently to allow employee morale to flourish.
There are many benefits to remodeling your business, so why wait? Hire a contractor and get started on your commercial renovation today.