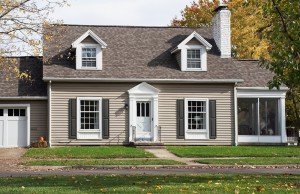 You can add as much as $50,000 to the value of your house by simply getting a basement remodeling done. A room that no one used to use may suddenly see a lot more use by actually making it livable. However, basements also face unique risks. Since they are often surrounded by soil and are located underground, they are particularly susceptible to flooding during heavy rainfalls. It is paramount to look into a great waterproofing service when you plan on remodeling your basement. It will become even more pertinent if you plan on storing valuables in the basement you do not want to see damaged.
Water may not leak directly into the basement following a lot of rainfall, but it will seep into the soil. The moisture makes contact with the outside surface, and without adequate protection, it can begin the development of mold. Mold is extremely dangerous and can result in numerous health problems. The entire point of undergoing basement remodeling is to make the area habitable, but mold and mildew can lead to various respiratory problems.
You want to make sure you hire a contractor for the project who is familiar with waterproofing. When you schedule the first consultation, you need to go over every aspect of the project. This should include waterproofing. The contractor should bring it up on his or her own, but you should feel free to mention it. There are various methods contractors use to waterproof a home, such as applying a special watertight sealant.
Similarly to any other renovation project, a basement remodeling is an investment. You are spending a lot of money so that you can benefit from your home even more. It only makes sense to protect your investment by taking the extra measure to waterproof the surrounding area. It increases the cost of the project, but it is definitely worth it in the long run.