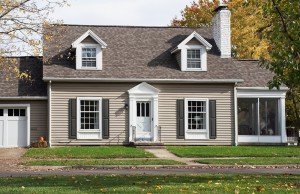 Take a step toward owning your dream home. Whether you want to add a room or knock out some walls, remodeling can be an exciting way to add life to your existing home. The first critical step is hiring a professional home remodeling contractor that can walk you through each step of the remodeling process. Here are three great reasons to contact an experienced contractor.
De-Stress the Designing Phase
A talented home remodeling contractor can turn stressful designs into inspirational dreams. Once you hire a professional to help you design your project, you're able to focus on the details you want. Let the professionals deal with adhering to local building codes, calculating costs and ordering supplies. If you aren't sure about all the specifics, a contractor can also help you choose designs, colors or fixtures for your remodeling project.
Fast, Efficient Construction
Without a contractor, you'll either have to track down specific trades workers or deal with multiple difficult DIY projects. A remodeling contractor is experienced in a variety of trades and knows the contacts needed to get the job done quickly.
Add Value and Convenience to Your Home
A good contractor doesn't just blindly follow your requests. As an expert in remodeling, a contract may offer some design solutions to problems you may have. Whether you know what you want your dream home to look like or not, a contractor can offer invaluable ideas that can save you time and money. This is particularly true if you are looking to remodel your home in order to sell quickly.
Don't settle for an inexperienced contractor. Find the best local home remodeling contractor and get started soon. You'll be able to discuss your plans, weigh options, see some designs and cost estimates and get started quickly on a remodeling project that will bring you one step closer to your perfect home.