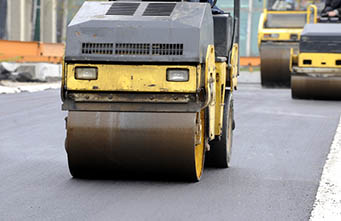 When considering your home's curbside appeal, do you often include your driveway as an item of beauty or pride? Many people take their concrete or asphalt driveway for granted, and this moves into realms far beyond aesthetic appeal. There are several benefits that driveway paving can bring to your home.
Vehicle Logistics
The most obvious reason for a driveway lies with its use as a parking spot for your vehicles. Not just for cars, truck or motorcycles, but for RV's, boats or trailers. Parking on a solid surface makes navigation easier, as wet lawns, gravel or dirt can create ruts, form puddles and encourage sinking. Concrete or asphalt surfaces also extend and protect the life of your tires.
Cleanliness and Presentation
Not only do tire tracks leave a terrible visual blight on your lawn, but the foot traffic the leaves the car and enters the house creates a mess. On rainy days, the mud gets tracked into your front foyer or other family spaces, making more work to keep the area tidy. Even if you have a partially-completed parking surface, driveway paving will do wonder for the cleanliness and presentation of your home and lawn.
Low-Maintenance Investment
If you are currently parking in your lawn or on gravel, consider the investment of driveway paving. It takes time, money and hard work to keep replacing sod or grass seed, just as it takes a chunk of change to have loads of gravel or dirt delivered every few years. Whether you choose asphalt, concrete, or stone or brick pavers, the investment will last several years and have relatively low-maintenance. This stretches your dollar and time even further.
Paving a driveway is a big job and takes precision and skill. This is a job needing the input and experience of a professional. You will be able to set your price point, making the hardest part of the decision determining what type of material to use.