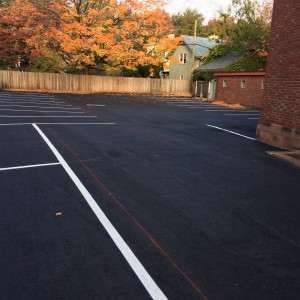 If you have a parking lot that needs paving, there are plenty of reasons you might want to do it yourself, but there are plenty more reasons why you should consult a professional first. Large projects like this can become expensive and overwhelming quickly for the inexperienced. If it's not done right the first time, it may not look as nice as you'd like, and it might have to be redone sooner than expected. The process of parking lot paving can go a lot smoother overall when done by a paving contractor.
Some people think they can save money by paving a parking lot alone, and this may be true in terms of not having to spend extra money on a professional's time and effort. What clients don't often consider is that an expert should know exactly which materials should be used for each specific job. This also saves the customer time and effort in researching and choosing the right materials.
Aside from materials, some people think that the process of parking lot paving isn't that difficult. That could be true, but if customers make it halfway through paving projects and then want a contractor to take over, they could wind up paying even more when the projects have to be torn up and completely redone. In addition, a project that should have only taken a short amount of time could then take twice as long.
When the right contractor uses the right materials, tools, and methods to pave a driveway, the customer should end up with a high-quality end product that lasts for years into the future. DIY approaches may feel satisfying at first, but not so much later on when cracks have made their way across the lot. Hiring a professional contractor like Lior Excavating for parking lot paving projects can save customers time, effort and money in the long run.