The leaders in all things Commercial Renovation
Here at Lior Excavation, commercial renovation was a bit of an afterthought. When we first got into the business, we focused on the demolition and excavating side of the house, but as we grew as a company, our skills and abilities grew with it. Today, the team at Lior Excavation is one of the leaders here in New Haven, CT when it comes to completing commercial renovations on time and on budget.
NO matter the job size, our team will be the true difference makers on the site. Call us today, and see why Lior Excavation is the premier option in New Haven for all things commercial renovation. See below for a snippet of the services we are now offering our great clients.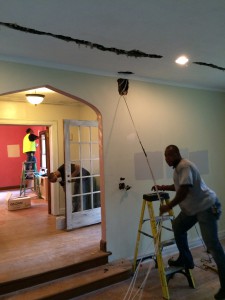 Repurpose Space
If you are looking to create a new space in your existing one, the only call you need to make is to Lior Excavation. We are able to make meaningful changes to the flow of the space, and out of it will come amazing apartments or even a new office. Let our expert designers and builders make your vision into a reality. All of our work will exceed city code, and when the home inspector comes in, you will have no issues with the work Lior Excavation has completed.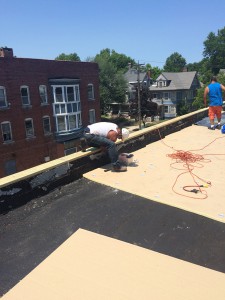 Apartment Construction
When you are looking to rehaul your triplex or entire apartment building, the only call you need to make is to Lior Excavation. We have been completing apartment construction for some time, and no matter the issues the building is facing, our team of experts will be able to tackle it with ease.  
Restaurant Construction
When you are looking to renovate a space or make something new, the team at Lior Construction is your best bet for a successful project. With our project management skills, and even better trades people, your restaurant will open on time and on budget.
Offices Space Construction
Creating a stunning work environment is key to success, and at Lior Excavation we can make that happen. Let our team work with you to ensure that your office space exceeds your vision of what it could have been.
Our company has been in the business of excavating for more than a decade, and no matter if you are looking for foundations, home additions or even sewer and water systems, we are the team to call. We are only of the only companies in the area with the equipment that will match the job site, and with our guys on site, you will rest assured that the job will be done right the first time. See below for some of our truly amazing services we offer with our excavations
Call us today, and see why so many have trusted the great team at Lior Excavation with all of your commercial renovation needs.