For all your roofing needs, trust the team at Lior Excavation
Roofing is an art form and for those in the know, the art of roofing is only evident in a handful of companies in CT. Right here in New Haven, CT, the team at Lior Excavation is one of the few that have embraced the art form. We have been completing roofing projects for some time, and whether it is residential or commercial, our team continues to showcase why it is the premier brand in the area. We use US made materials, and ensure that our roofing team is equipped with top of the line gear, and safety precautions
Our team is proud to be one of the few companies that are able to handle either residential or commercial roofing clients. Our team is diverse and will give you the flexibility that you need. If you are a homeowner, we can work around local noise and construction by-laws and will ensure that we are finished on time and on budget. For our commercial clients, we will work around your schedule and will ensure that you will not be affected by the work up above. Call us today, and find out more!
Asphalt Shingles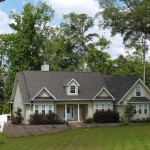 There are only a few brands that can truly say that they are American made, and GAF is one of them. With some of the top rankings in the industry, we are proud to utilize GAF for both our residential and commercial clients. GAF provides great customization, and even better durability during those long CT winters.
Flat Roof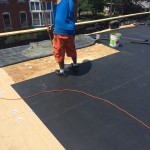 When you are looking for a new flat roof, the only option you should be considering is EPGM. They produce a roof that will hold up in the CT winter, and no matter the weight of the snow will not fail. Here at Lior Excavation, we are proud to be utilizing this great American company on all of our flat roofs!
The next time you need a roofing job completed, make sure to call the team at Lior Excavation
Call our team today, and see why so many have trusted the true experts in roofing with their roof services at Lior Excavation.